Videos and Pictures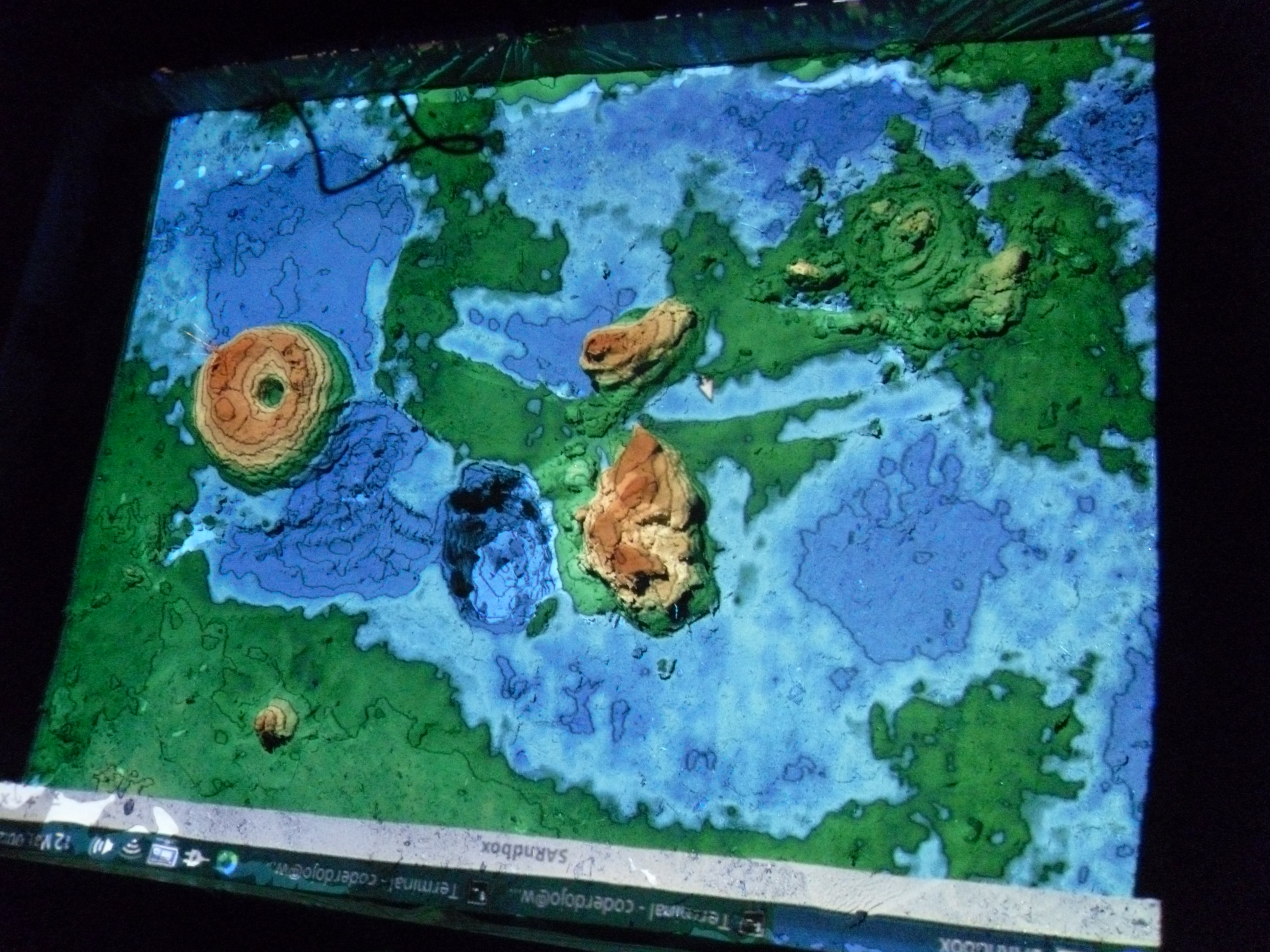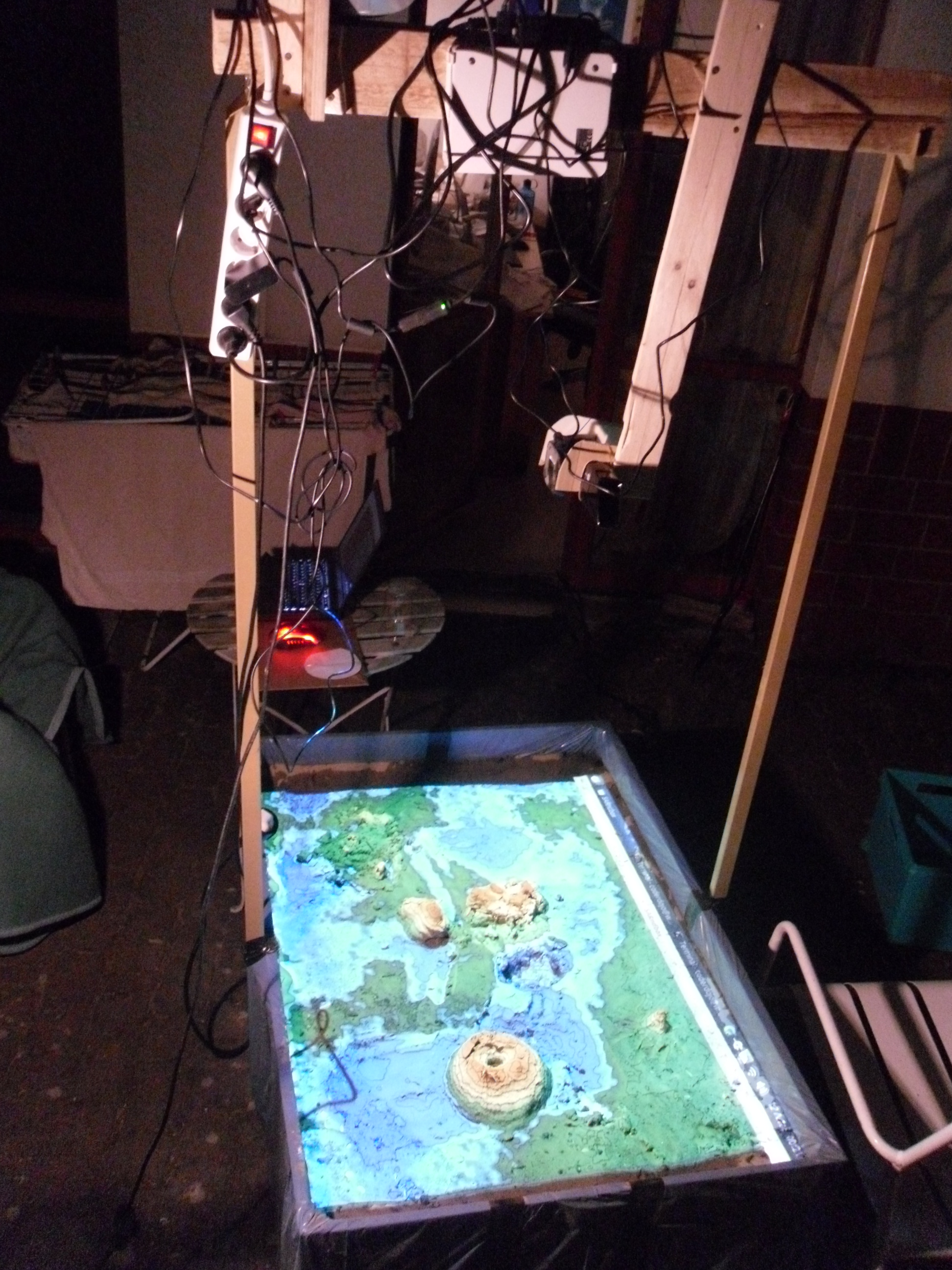 HowTo

You can read all about how to create your own sandbox on these sites:
Calibration

Calibration takes about 20 minutes. These videos show how to calibrate the sandbox:
Contributions

Special thanks go to
Sven Schröter for helping to build it
Mario Behling from FOSSASIA for the Kinect and computer
Anonymous for the Projector
Facility Management of the HPI for the wheelbarrow
Fabian Lüpke for yet another computer
The Shop@HPI for screws and a flex
Jakob Braun for modeling in a video and providing the saw
People of Potsdam who so kindly gave their bulky waste.
This project is part of the HPIMakerKlub. The initial version was built by Nicco Kunzmann within 3 days.